Dried Goji Berries Wholesale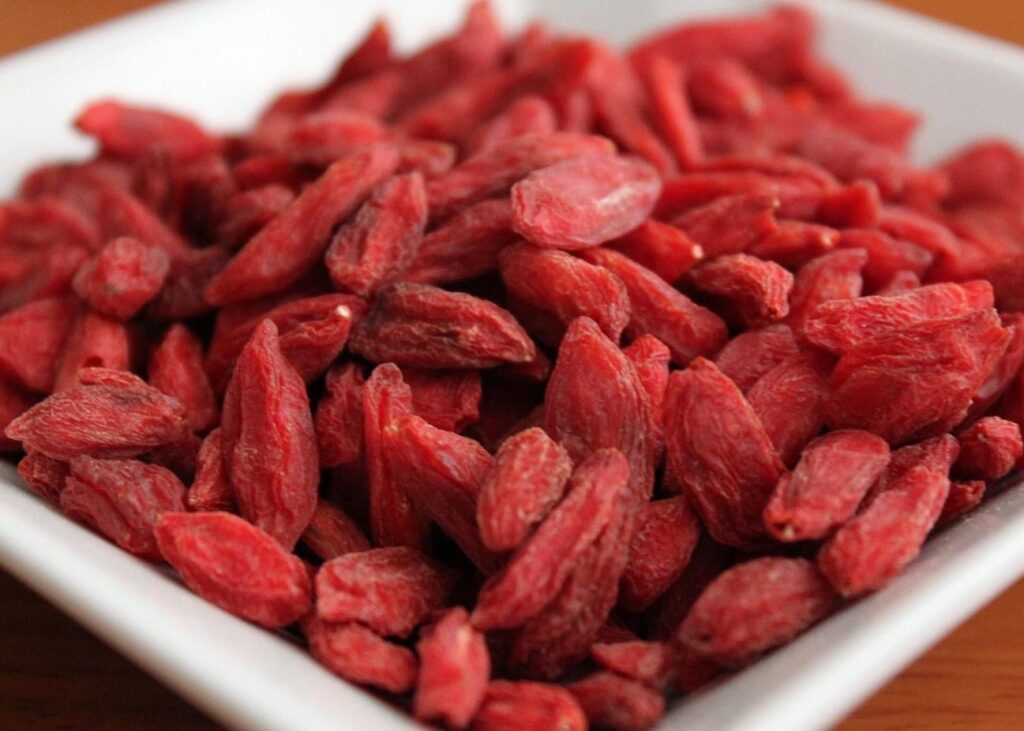 Red Goji Berry, Latin name is Lycium Barbarum, which are also known as Wolfberries. Goji Berry have many healthy function and is approved drug edible item by Ministry of Health of China. Our Goji Berry are well dried and selected. Mr Nuts Wholesales is a supplier of dried Goji berries. We work hard every day to provide you with the best dried goji berries at factory price. Have you been looking for where to purchase dried goji berries online? Look no more because we are here to take care of that. Also, the internet has facilitated many things for producers worldwide, now it is very easy to have Wolfberries or lycium barbarum for sale in bulk and delivered to your desired location. We are a reliable manufacturer of dried goji berries available for export.
Quick product details: Dried Goji Berries Wholesale
| | |
| --- | --- |
| Product Name | Goji Berry |
| Other Name | Wolfberry, Lycium Barbarum |
| Origin | Turkey |
| Store | Cool and dry place |
| Size | 90, 150,180,220,250,280 |
| Moisture | MAX 11.9% |
| Dust | MAX 3% |
| Certifications | ISO, NOP & EU ORGANIC, ZERO PESTICIDE RESIDUE TEST REPORT FROM EUROFINS |
| Shelf Life | 24 Month |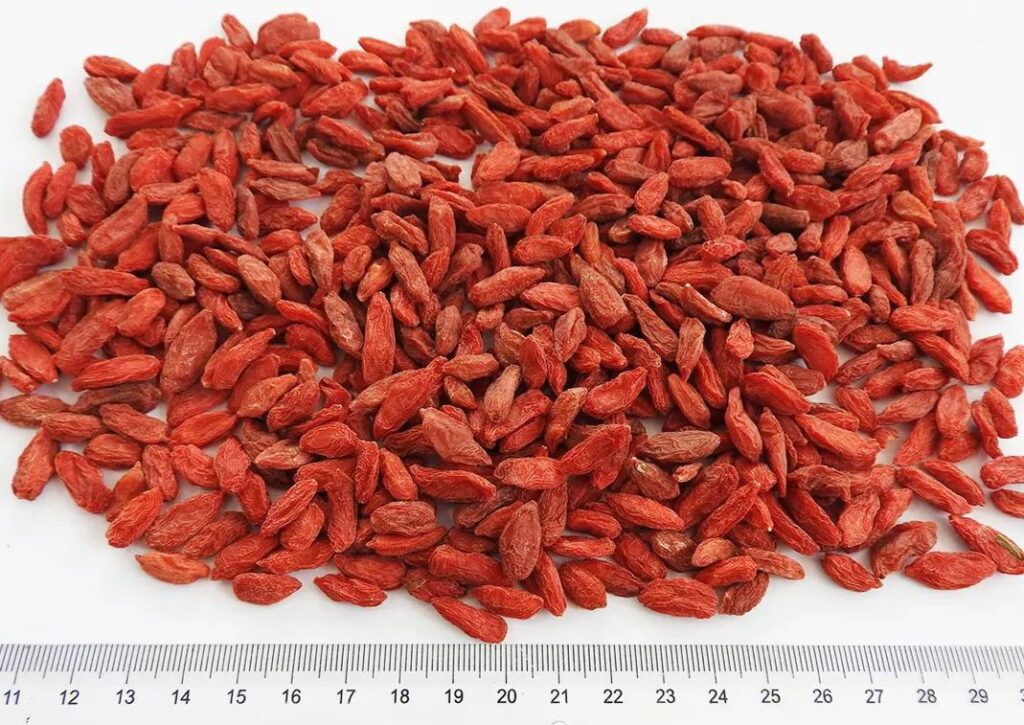 We provide organic solutions and innovation to more than 20 industries in more than 30 countries. Our products include: organic fruit, vegetable powder, organic herbal extracts, organic raw materials, etc. These products have passed NOP and EU certification. Wolfberries or lycium barbarum for sale.
Our vision is to provide innovative, cost-effective formulation solutions. We will strive to keep you competitive and improve your profitability.
Our Goji berry available for wholesale comes from Turkey, where the sun is plentiful, the Turkish wolfberry branches grow strong, the fruit grains are large and the quality is perfect.
They are planted in deep, fertile loam soil, and the climate is perfect for goji berries.
So our goji berries are sweet. Goji berry is listed as "medicine and food" by the Ministry of Health. It can be processed into various foods, drinks, health wine, health products and so on. Goji berries are often added to soups and congee. You can purchase dried goji berries here at low prices.
1. Goji berries are usually taken directly as a tonic.
2. often added to soups and congee.
3. It can also be used as medicine.
4. It can be processed into various foods, drinks, health wine, health products and many others.
Other goods we supply:
We now equally have dried ginger slices for sale, Dried cranberries for sale, dried Cantaloupe Fruits for sale, dried Blueberry for sale, Blackberry Fruit Wholesale, dried baobab for sale, sweet dried Acai berry for sale, delicious Apricot fruits for sale, Lentil seeds for sale, Anise seeds for sale, Cashew Nuts for sale, Kalonji seeds for sale, Lotus seeds for sale , Basil seeds for sale, Alfalfa Seeds for sale, Poppy seeds for sale , Hemp seeds for sale, Almond nuts for sale, Brazil nuts for sale, Hazelnuts for sale, Macadamia Nuts for sale, Peanuts for sale, Walnuts for sale, Muskmelon seeds for sale Pine Nuts for sale, Pistachio Nuts for sale, dried cherry fruits for sale, Dried coconuts for sale, dried dates fruits for sale. That is why we equally consider ourselves as the best Manufacturer of dried goji berries in the world.
Also, you can purchase Chia seed for sale, Banana dried fruits for sale, Pecan Nuts for sale, Tiger nuts for sale, Chestnuts for sale, Chickpeas nuts for sale, Pumpkin seeds for sale, Sunflower seeds for sale, Linseeds/Flax Seeds for sale, Sesame seeds for sale, Watermelon seeds for sale, sweet dried apple fruits for sale and many
About Post Author