Dried Cranberries Fruit Wholesale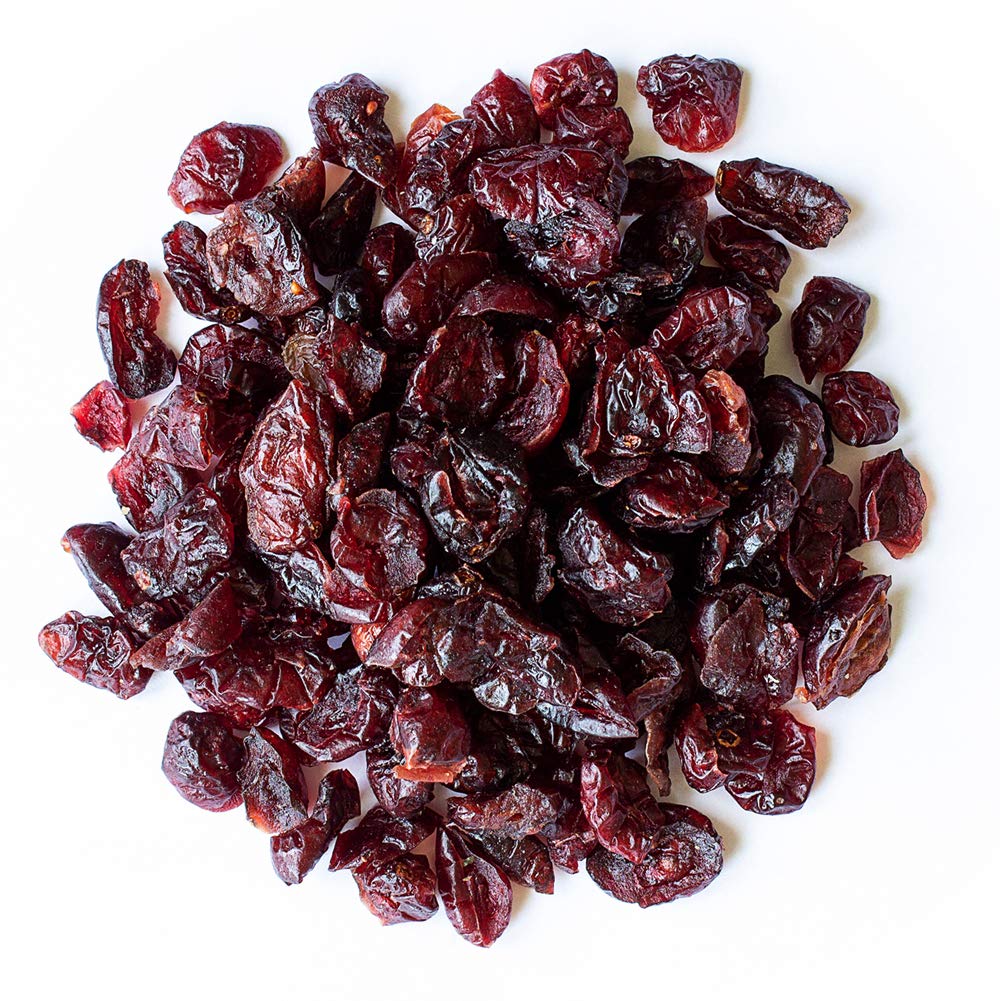 Dried Cranberries Fruit Wholesale: We offer the finest, exceptionally delicious dried cranberries available in bulk sizes. They are sweet, tender, juicy and plump and add color to salads or are perfect just mixed with some other fruits and nuts for an easy trail mix. Our customers love them thrown in with some oatmeal for a nutritious breakfast, either replacing or accompanying raisins. Our delicious dried cranberries in bulk are of great quality. We are a constant manufacturer of dried Cranberries. Mr Nuts Wholesales is the best supplier of dried Cranberries in Turkey. We pay a lot of attention on the quality of our products. That is why we have organic dried cranberries for sale at factory price.
Quick product details: Dried Cranberries Fruit Wholesale
Dried cranberry

Taste

Natural sweet and sour

Color

Dark red

Shape

Sliced

Size

1/2 or 1/4

Processing

AD

Moisture

18% max

Storage

0-10℃ cool dry place

Shelf Life

12 months

Package

11.34kg/carton in bulk or OEM the package as required.

Edible method

Ready-to-eat / Make biscuit / Make cake / Baking etc.

Attention

1)Children under 7 years old should eat under adult supervision ;
2)Deoxidizer is not edible.
Fresh, plump and delicious dried cranberries in bulk sizes

Dried cranberries offer a wholesome, low calorie snack right from the bag

Gluten-free, GMO- free, cholesterol-free, and sodium-free

An excellent choice for baking and as an ingredient in signature granolas, trail mixes, and stuffing

Sweet, tart flavor with a red color
Why eat Cranberries:
Dried cranberry is rich in anthocyanin, vitamin C, flavonoid, tannin and antioxidants, ursolic acid, phenols, protein, fat, crude fiber, dietary fiber, vitamin B1, vitamin B2, vitamin B6, folic acid, vitamin E, nicotinic acid, pectin, magnesium, calcium, phosphorus, sodium, potassium, iron, zinc and other elements. So eating dried cranberries regularly has many benefits to our health:
1. Prevent urinary tract infection;
2. Antioxidant;
3. Protect intestines and stomach;
4. Keep your skin young and healthy;
5. Reduce cardiovascular aging lesions and many other health benefits.
Keep dried cranberries in a cool, dry area. To maximize shelf life after opening, place in a tightly sealed airtight container or heavy-duty plastic bag. Properly stored, dried cranberries will last for about 6-12 months at normal room temperature. Frozen dried cranberries will maintain best quality for 15-18 months. They will remain safe to eat indefinitely when kept at zero degrees. We are a constant manufacturer of dried Cranberries, we supply organic dried cranberries for sale,
We equally have the following products;
dried Cantaloupe Fruits for sale, dried Blueberry for sale, Blackberry Fruit Wholesale, dried baobab for sale, sweet dried Acai berry for sale, delicious Apricot fruits for sale, Lentil seeds for sale, Anise seeds for sale, Cashew Nuts for sale, Kalonji seeds for sale, Lotus seeds for sale , Basil seeds for sale, Alfalfa Seeds for sale, Poppy seeds for sale , Hemp seeds for sale, Almond nuts for sale, Brazil nuts for sale, Hazelnuts for sale, Macadamia Nuts for sale, Peanuts for sale, Walnuts for sale, Muskmelon seeds for sale Pine Nuts for sale, Pistachio Nuts for sale, dried cherry fruits for sale,
Chia seed for sale, Banana dried fruits for sale, Pecan Nuts for sale, Tiger nuts for sale, Chestnuts for sale, Chickpeas nuts for sale, Pumpkin seeds for sale, Sunflower seeds for sale, Linseeds/Flax Seeds for sale, Sesame seeds for sale, Watermelon seeds for sale, sweet dried apple fruits for sale and many others.
About Post Author