Dried Cherry Fruit Wholesale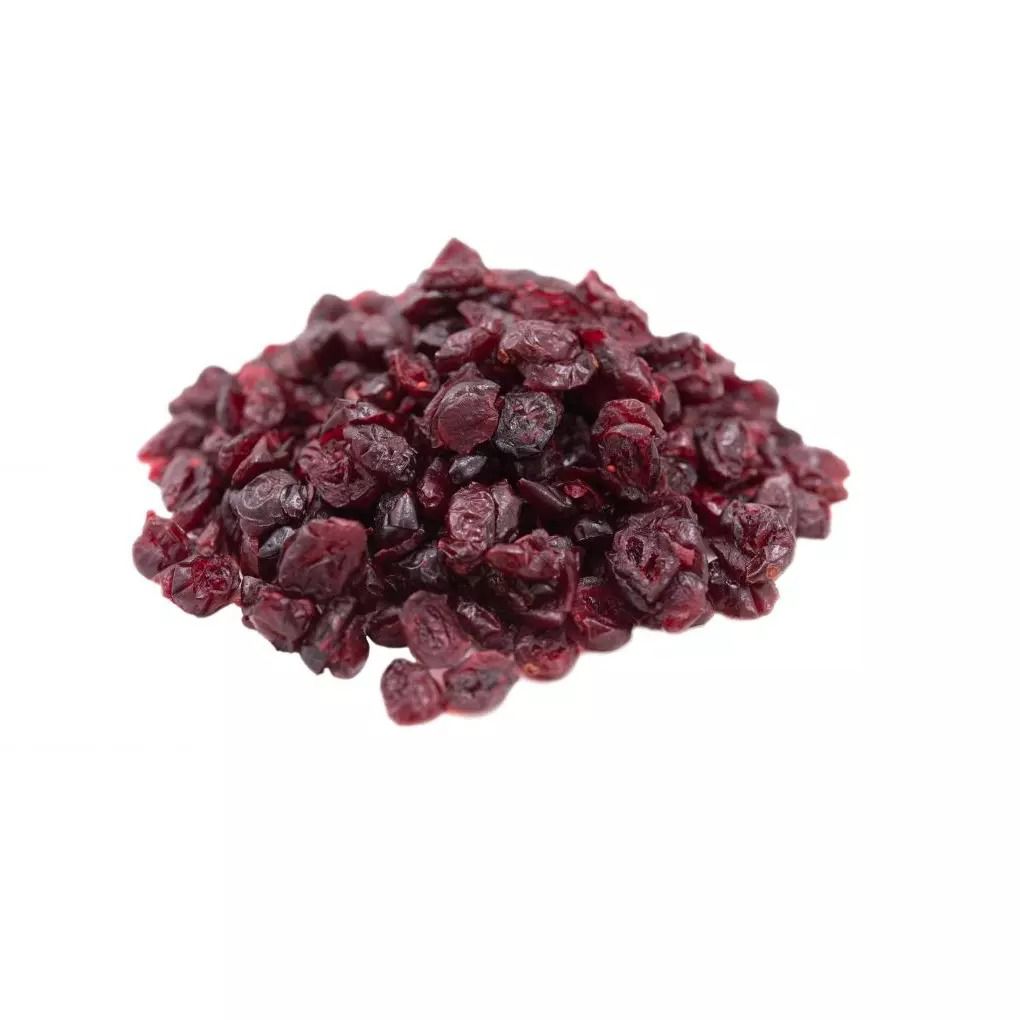 Like most fruits, dried cherries are good for helping you reach your daily recommended values of vitamins and minerals. They are an especially abundant source of vitamin A. More specifically, provitamin A, the most common variety of which is beta-carotene. When properly stored, dried cherries will maintain best quality for about 18 months, but will remain safe beyond that time. Most (if not all) dried cherries are sweetened to taste like candy, but these cherries were just dried in their natural state and had the most amazing bright tart and just-sweet-enough flavor. We can supply your company with enough qualitative dried cherry fruits at wholesale price. It is now simple and easy to buy dried cherries online and in large quantities. Looking for where to order dried cherries? You are at the right place. We have fresh and delicious dried cherries in bulk. We do not sell to direct consumers.
Quick product details: Dried Cherry Fruit Wholesale
| | |
| --- | --- |
| item | value |
| Style | Dried and frozen if needed |
| Feature | fresh and delicious dried cherries |
| Taste | sweet and delicious |
| Shape | Whole |
| Drying Process | AD |
| Preservation Process | SYRUP |
| Cultivation Type | COMMON, Open Air, Organic |
| Packaging | carton box |
| Max. Moisture (%) | ≤14 – 19% |
| Certification | ISO,HACCP |
| Weight (kg) | 10, 25 (per our client's requirement) |
| Shelf Life | 18 Months |
| Place of Origin | Turkey |
| Sample | Acceptable |
| Keyword | Cherry Tomatoes |
| Product name | Hot Sale Dried Fruit Dried Cherry Tomato Wholesale |
| Sugar | ≤85% |
| Ingredient | Natural |
| MOQ | Contact us |
| Supplying period | all year round |
| Color | bright red, translucent |
| Packing | 10kg/carton |
| Storage | Cool Dry Place |
| Grade | Top Grade |
| Supply ability | Contact us |
The cherry is a species of the Prunus family in the rose family. Cherries are extremely popular in the world. Whether in cakes, food diets or simply on their own, cherries are a great snack and has a lot of health benefits. Click here to view some of them. The dried sweet cherries are free from additives and do not contain sulfur. Is your company searching for where to order dried cherries in bulk? Get in touch today.
Dried sweet cherries are ideal for processing into jellies and juices. Dried sweet cherries are also a fine ingredient in cakes and pastries. In contrast to sour cherries, sweet cherries taste sweeter and milder. They are also good as a small snack between meals. Buy dried cherries online today and get a discount. Be equally sure of receiving qualitative dried cherry fruits from us and at competitive prices.
Some other products available:
Mr Nuts Wholesales has dried Cantaloupe Fruits for sale, dried Blueberry for sale, Blackberry Fruit Wholesale, dried baobab for sale, sweet dried Acai berry for sale, delicious Apricot fruits for sale, Lentil seeds for sale, Anise seeds for sale, Cashew Nuts for sale, Kalonji seeds for sale, Lotus seeds for sale , Basil seeds for sale, Alfalfa Seeds for sale, Poppy seeds for sale , Hemp seeds for sale, Almond nuts for sale, Brazil nuts for sale, Hazelnuts for sale, Macadamia Nuts for sale, Peanuts for sale, Walnuts for sale, Muskmelon seeds for sale Pine Nuts for sale, Pistachio Nuts for sale,
Chia seed for sale, Banana dried fruits for sale, Pecan Nuts for sale, Tiger nuts for sale, Chestnuts for sale, Chickpeas nuts for sale, Pumpkin seeds for sale, Sunflower seeds for sale, Linseeds/Flax Seeds for sale, Sesame seeds for sale, Watermelon seeds for sale, sweet dried apple fruits for sale and many others.
About Post Author