Dried Cantaloupe Fruits Wholesale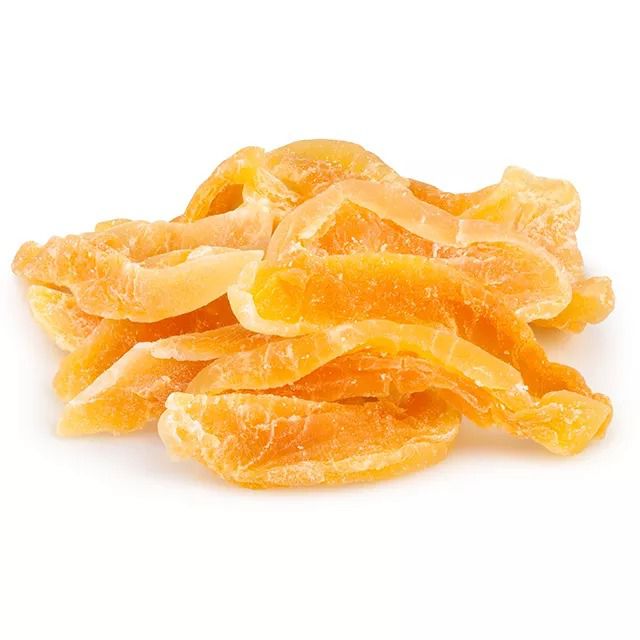 Mr Nuts Wholesales delivers a wide assortment of premium quality bulk food products. Each of our product goes through a meticulous quality inspections before they are sealed and shipped from our facility to your factories or destination ports. We are dedicated to supplying you with dehydrated cantaloupe fruit at the lowest prices possible. Our dried and delicious cantaloupe slices are sweetened and bursting with tropical fruit flavor. Cantaloupe are packed with antioxidants, cantaloupe contain an anticoagulant called adenosine and are abundant in potassium, promoting heart health and helping to regulate blood pressure. Are you searching for a reliable supplier of dried Cantaloupe? or looking for a constant manufacturer of dried Cantaloupe? We got your back on that. Purchase frozen Cantaloupe at factory price now. Our Dried Cantaloupe Fruits Wholesale at of great quality.
Quick product details: Dried Cantaloupe Fruits Wholesale
Product name

Freeze / Dried Cantaloupe

Ingredient

100% Fresh Cantaloupe

Size

5-7mm/slice; powder

Moisture

≤5%

Additive & Preservative

None

Reconstitution

5.0 minutes max in hot water

10.0 minutes max in cold water

Storage

Sealed storage in moisture proof, Airtight and Shady places.

Ingredient

100% Fresh Cantaloupe

Place of Origin

Turkey

Type

Dehydrated cantaloupe

Cultivation Type

COMMON, Greenhouse, Open Air, Organic

Shelf life
18 months
dehydrated cantaloupe fruit / dried and delicious cantaloupe slices / reliable supplier of dried Cantaloupe You can equally Frozen Cantaloupe at factory price today.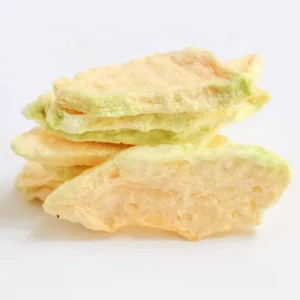 Non-GMO, kosher, gluten-free healthy bite-sized snack

Bright orange color adds color to whatever you are cooking.

A convenient, portable snack for active lifestyles that is ready-to-eat anytime, anywhere

Bursting with color and flavor, these 3-7-inch-long curved slices of dried Cantaloupe are sweetened and have a chewy texture

Add to baked goods, hot cereals, muffins, scones, fruit salads or use as fragrant addition to sangria or trail mix.
About Cantaloupe:
Because the flesh of the cantaloupe is often pastel-like in color (compared to the more vibrant color of fruits like oranges), we sometimes forget how important cantaloupe can be as a fruit source of vitamin A (in the form of carotenoids). Researchers have recently measured the carotenoid contents of six different California-grown cantaloupe hybrids and discovered that their beta-carotene content can reach levels as high as 3,138 micrograms (per 100 grams of fresh weight). That's about 30 times higher than the beta-carotene content of fresh oranges. Although this nutrient richness of cantaloupe still does not place it in the beta-carotene range for fresh carrots here (about 8,300 micrograms), it's still an aspect of this delicious fruit that is all-too-frequently overlooked. Click here for more health benefit.
We a manufacturer of dried Blueberry for sale, Blackberry Fruit Wholesale, dried baobab for sale, sweet dried Acai berry for sale, delicious Apricot fruits for sale, Lentil seeds for sale, Anise seeds for sale, Cashew Nuts for sale, Kalonji seeds for sale, Lotus seeds for sale , Basil seeds for sale, Alfalfa Seeds for sale, Poppy seeds for sale , Hemp seeds for sale, Almond nuts for sale, Brazil nuts for sale, Hazelnuts for sale, Macadamia Nuts for sale, Peanuts for sale, Walnuts for sale, Muskmelon seeds for sale Pine Nuts for sale, Pistachio Nuts for sale, Chia seed for sale, Banana dried fruits for sale, Pecan Nuts for sale, Tiger nuts for sale, Chestnuts for sale, Chickpeas nuts for sale, Pumpkin seeds for sale, Sunflower seeds for sale, Linseeds/Flax Seeds for sale, Sesame seeds for sale, Watermelon seeds for sale, sweet dried apple fruits for sale and many other products available.
About Post Author